A singles IRL network powered by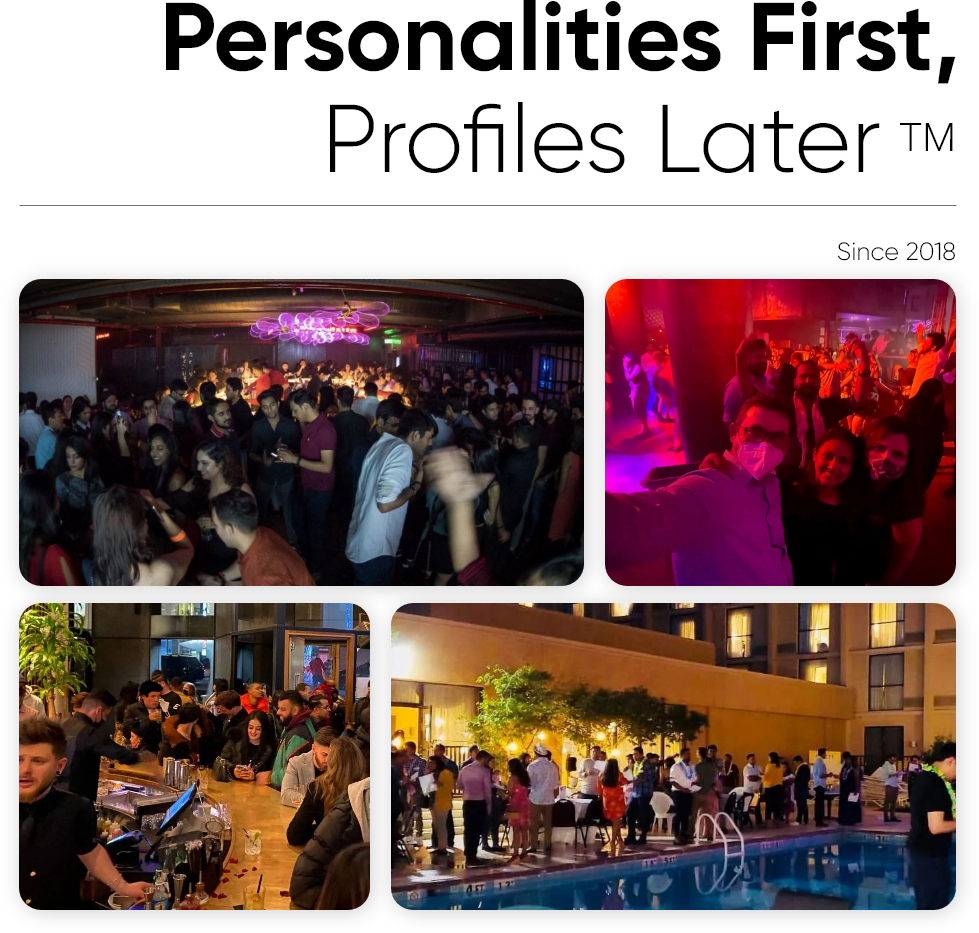 Life is meant to be celebrated, not swiped.
Why create a singles IRL network?
---
The love of my life and I both swiped left on each other on dating apps. Then one day, we ran into each other at a social event and literally spent 6 hours that evening getting to know one another.
Our personalities just connected, in person.
One day she asked, "Do you know how many of our friends are missing out on the right person because of online dating?" Silently, we both knew what we had to do. Since 2018, we've been hosting events with a pen and paper. 140+ weddings later, we've set a goal to connect 1,000,000+ couples in our lifetime. Leap Social was born.

Frankly because …
Gosh, I still hate online dating!
Remarkably, there's an app for that too.